H⚡️P FULL OZ STICKER PACK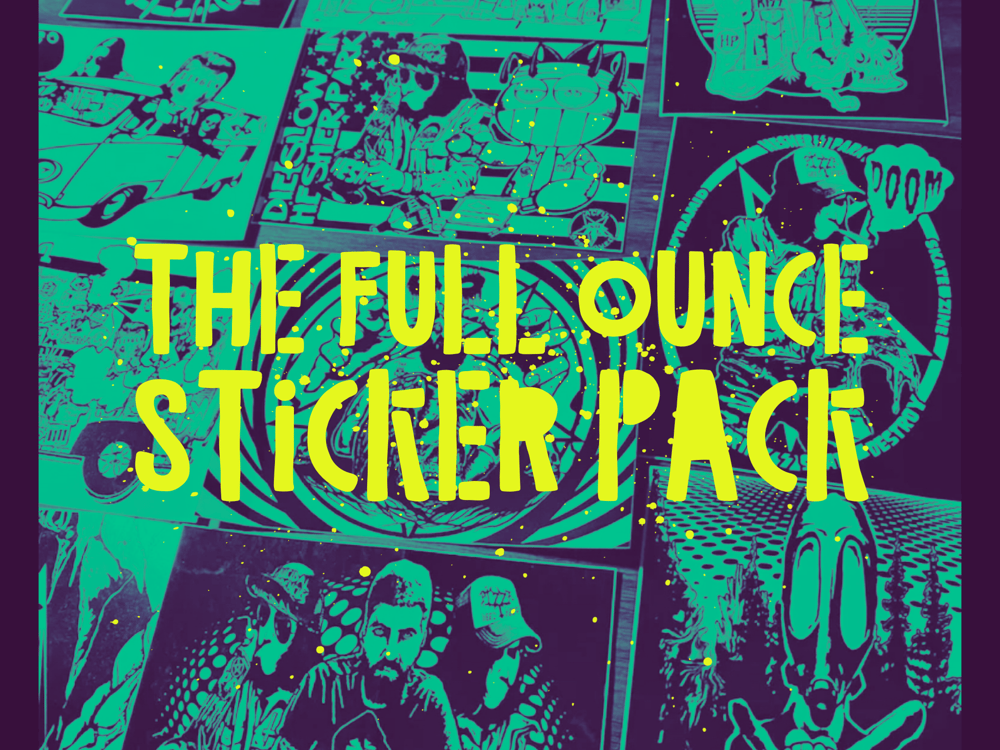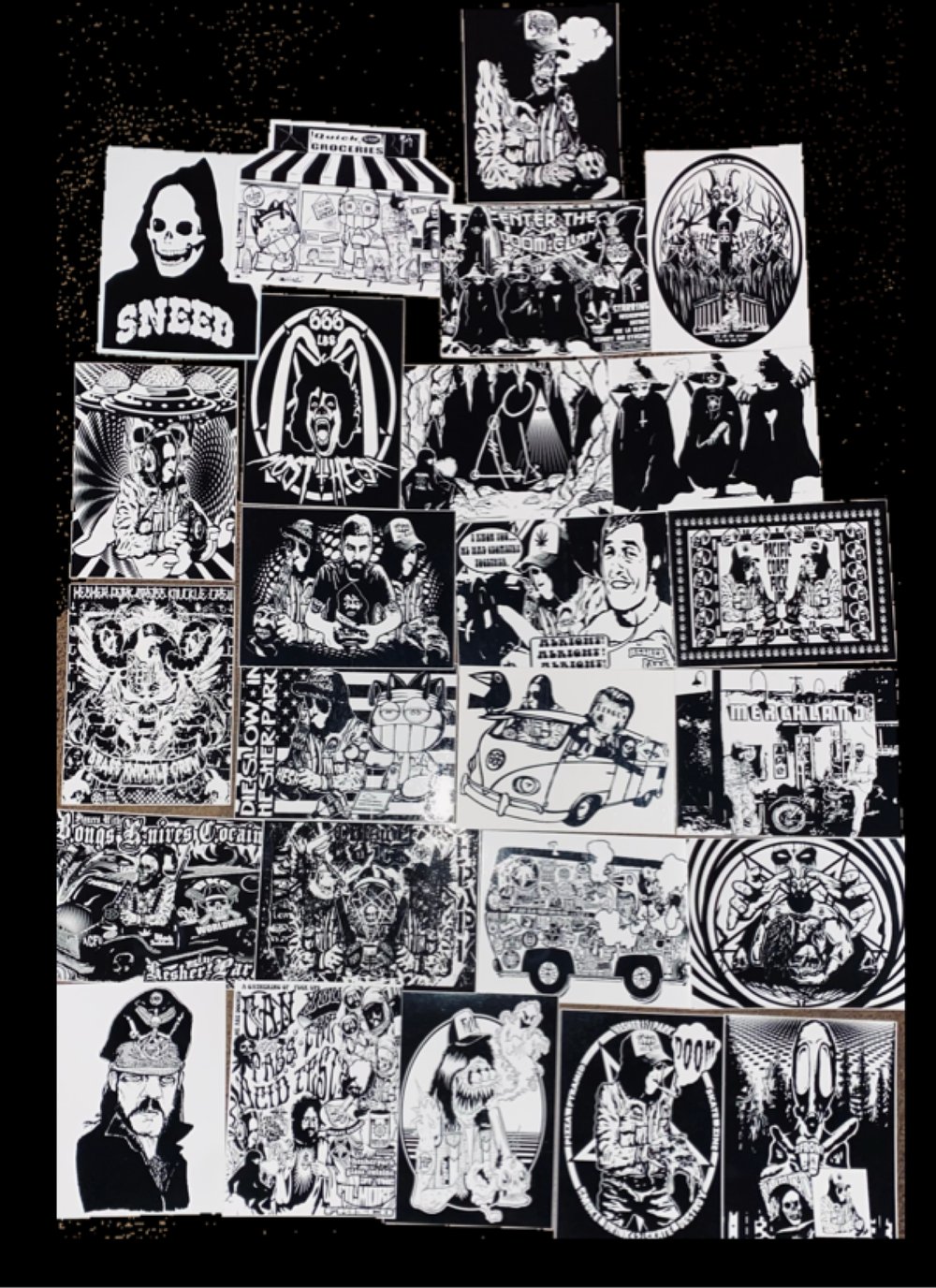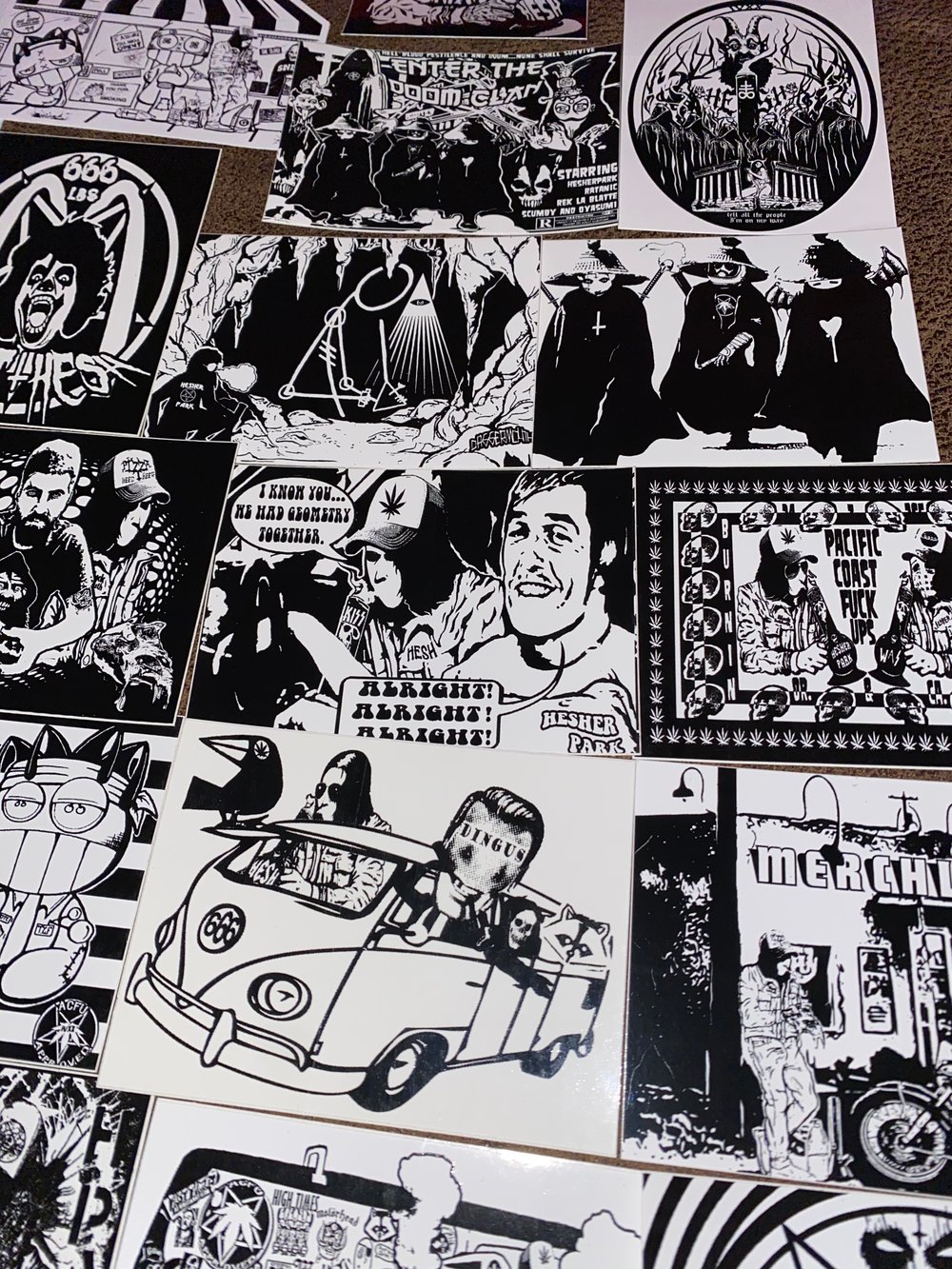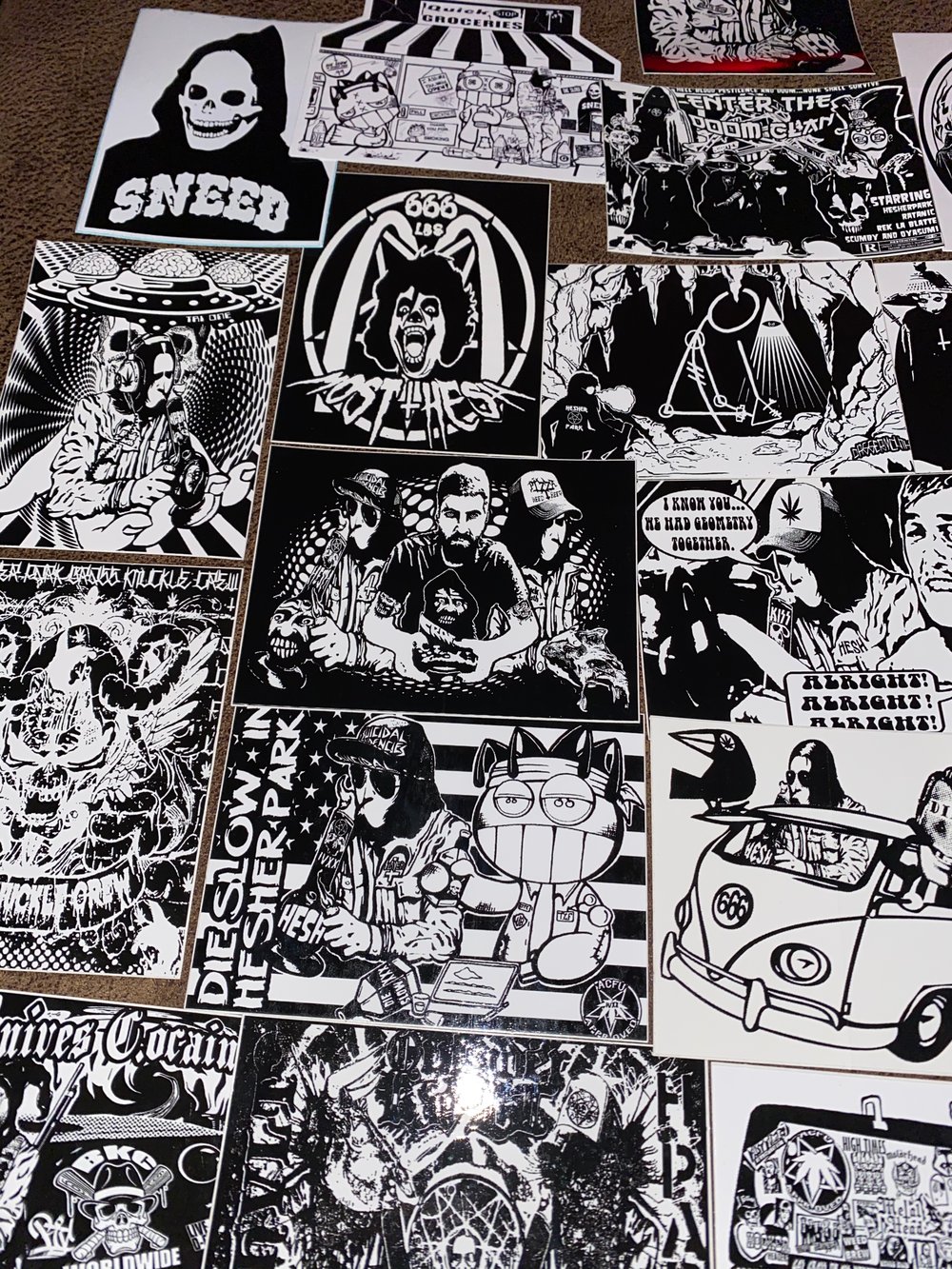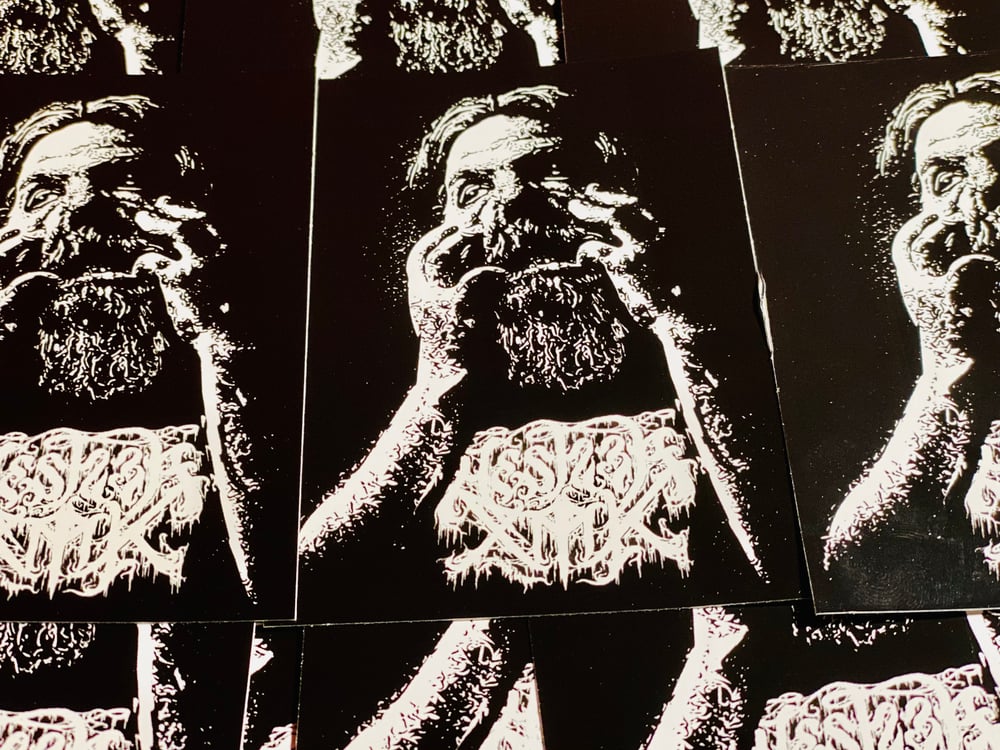 THE HESHER PARK FULL OUNCE STICKER PACK COMES WITH A MONSTER GANG OF COLLABORATIONS WITH ALL THE FRIENDS OF THE PARK!

COMES WITH 25 DIFFERENT DESIGN
3x4 VINYLS!
INCLUDES NEW 2021 DESIGNS
All stickers are our classic gang run 3x4 B&W & 1.25x2 mini vinyls, UV gloss coated with crack back peeling. Old school built to last.